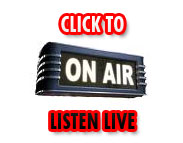 WLWL,Sandhills Broadcasting Co.Inc.was founded in 1969.Mr.Bob Perkins first owned and operated the station with 500 watts.AM frequency 1500. In 1984,Mr.Perkins increased the power to 5000 watts and the frequency was changed to 770 on the AM dial.

The station was purchased by Mr.Keith (Kebo) Davis in 1993 and the format became "All Beach" music..WLWL won it's first CMBA (Cammy) in 1998,then continued to receive the awards in 2000, 2001, 2002, 2003, 2004, 2005, 2006 and 2009.The station was inducted into Beach Music's Hall of Fame in 2005 and also won Beach Music Association International Hilda Carter Media Award in 2007.
R.Lynn McCaskill is currently the President and Manager of Sandhills Broadcasting Co..WLWL Radio....


Syndicated Shows Dates & Times

Charlie Brown's Back to the Beach........Wednesday's at Noon
Butch Halpin's Carolina Sounds.............Thursday's at Noon
Fessa Hook's Beach Music Top 40.........Saturday's at 9 AM


Help Support Our Stream
*Promote your business on this page via Logo and 30 second audio announcement..
*Rates are extremely affordable
*For more info,contact Lynn King at 910-334-2556 or email: bigwaveradio@gmail.com